RALLY FOR RESPECT (Fair Contract Now!) March 1st
For details, contact our office at 631-632-6570 or at OFFICE@UUPSBU.ORG
From the desk of the President
Consider Tuesday, February 27 Your Opportunity! Randi Weingarten, AFT President "A Conversation on Unions" Into and Beyond Janus – The Value of Unions, 2018 An unforgettable event featuring two outstanding union leaders AFT President Randi Weingarten NYSUT Executive Vice…
Read more
From the Desk of the President As you are aware, a number of term faculty, including some on the tenure-track, have been non-renewed in the past few months.  Your union is vigorously combating this egregious and unacceptable situation.  Some…
Read more
Chapter Member Testimonials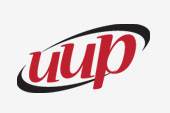 Our union works hard to protect us. The reason we still have benefits like health, dental and vision care during times when we are without a contract is because the union has fought to make sure benefits like these are maintained while we negotiate. If we don't continue to support our union, our next contract may very well be our last contract.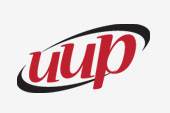 I was having a great deal of difficulty getting my permanent appointment through because of a change in supervisor. My package just sat around for two years, and I was never given a reason. I appealed to HR, but received no help whatsoever from them, so in desperation I emailed UUP President Kevin Moriarty. I thought he would be too busy with bigger UUP problems to help me, but to my amazement, he replied immediately and put me in touch with Lisa Willis, a labor relations specialist with UUP. She listened carefully to my story, and she and Kevin went to Labor Relations and advocated for me. My appointment went through very soon after. I'm sure they are both extremely busy, but they took the time to stand up for one union member. I can't say enough about how helpful they were, how knowledgeable they were and how seriously they took the injustice of my situation. I am quite sure that without their involvement, my permanent appointment would still be in limbo. I can never thank them enough.
Quick Links
VOLUNTEERS WANTED!!!
CONTACT OUR OFFICE AT 631-632-6570 OR AT OFFICE@UUPSBU.ORG